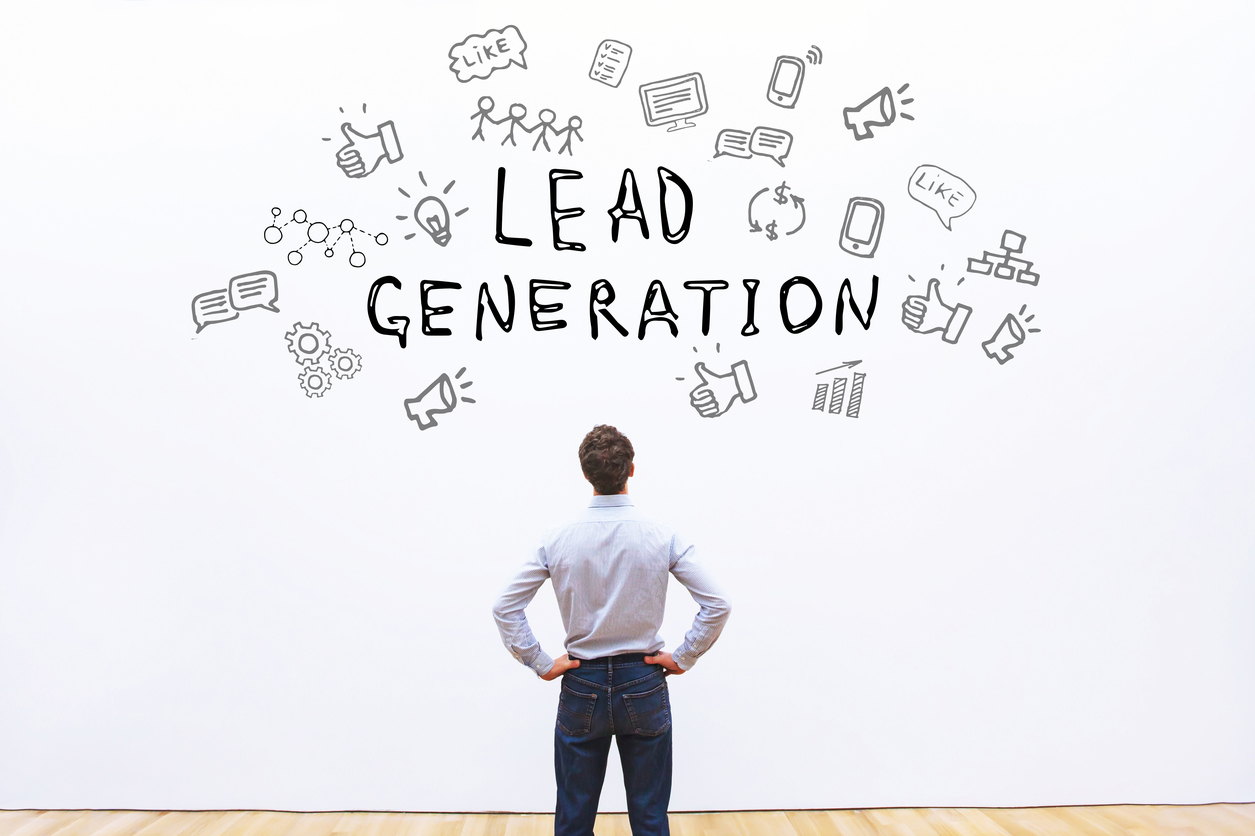 Lead generation strategy is a marketing process to attract people to your business. The main focus of the lead generation strategy is to find unique ways to capture leads to develop sales pipelines. Instead of using mass advertisements and emails, it provides the new ways to find buyers. In this process, you give your guests informative contents that they develop an interest in your company, want to learn more and become your client.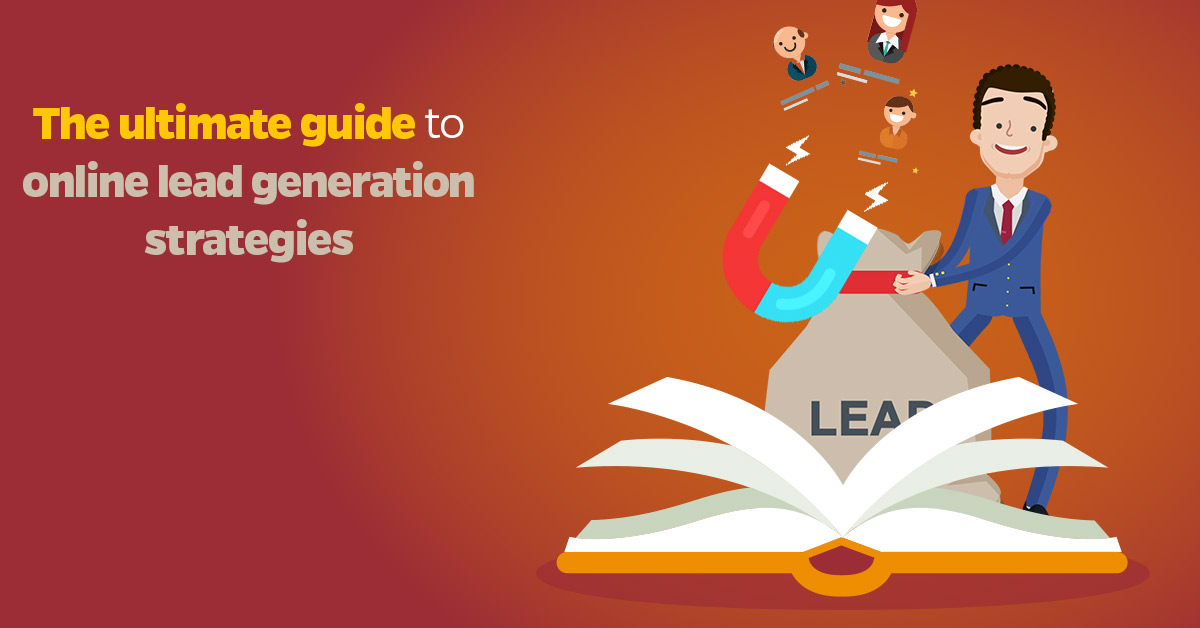 Lead Capture
According to research, 50% of the visitors never visit your website again if you don't capture their information. Guests also avoid sharing active email address and sign up at their first attempt. Here, lead generation strategy works by giving you two rules to capture leads. These rules were developed by Nicholas Kusmich-a Strategic Marketing Consultant and Facebook Ads Specialist.
Give before asking some information

Every step of the marketing process(advertisements and promotions) must be valuable.
These rules will lead you to the ways through which you can deliver knowledge to your guests before asking for their personal information.
Mechanics of Lead Generation
In the lead generation strategy, there is a number of mechanics that can easily attract and convert your visitors into loyal clients. These mechanics will guide you which parts of your lead generation campaign require fine tuning. However, from a tactical perspective, you should follow some steps to make lead generation happen.
Trends and Benchmark
Setting the benchmarks is essential to figure out whether your lead generation strategy is working or not. To keep an eye on your industry data, you can set your benchmarks according to the cost per lead, annual revenue and leads generated per month. On the other hand, your trends in leads generation strategy are capable to give you high quality and highly engaged prospects. The customer obsession, email marketing, account-based marketing, live events, MarTech and content marketing are the top lead generation trends.
Lead Generation Tools and Research
You always require tools to store and organize the facts and figures of your leads. According to HubSpot, 46% use Google Docs, 41% use marketing automation software and 37% use CRM software. These platforms enable you to gain more information about the company as a whole, including revenue, investments, employees, news, competitors. With this, most of the organizations employ such gadgets in their lead generation strategy that can boost their conversions. Leadformly, Intercom Acquire, Lead Forensics, Active Campaign, Datanyze and other tools not only help you find new prospects but also track every interaction with your leads.
Running a Product Webinar
According to research, 4 times as many consumers want to watch a video than reading its product description. Therefore, regular product webinar with high-quality content that gives a visual image of your service is essential. You can answer the queries of your audience and share promo codes at the end of the online forum. Using webinars in your lead generating strategy make the visitors judge either they need the presented services or not. In order to attract guests to your online seminars, you have to put a strong effort into its promotion. Use social media platforms and write up press releases.
Website Optimization
The lead generation strategy starts when your site visitors click on call-to-action located on your blog posts. This leads them to the landing page that includes the form to collect their contact information. When your guests fill in that form, it will lead them to the thank-you page. The website optimization is necessary in this regard so that the visitors can easily be turned into leads. Here are a few simple ways to optimize your website:
Add forms to the pages that get the most traffic.

Optimize each step of the lead generation process.

Measure each prospects' performance.

Add a CTA on your HomePage.

Give a live chat service.

Offer ebooks for download on specific blog posts.

Personalize your Call-to-Action(CTA).

Nurture your leads.

Test your website performance.
Consistent Blogging
Your blog should be the source of fresh content in your lead generation strategy that is not overtly product promotion. The general, consistent and less product-focused content that includes call-to-actions(CTAs) can appeal a wide range of your target market. It can also attract the visitors through search engines, social media and other sources. You can do keyword research, keyword optimization, content organization and promotions to SEO your web content.
Social Media
Presently, both profit and non-profit organizations are using social media for lead generation strategy. You can easily guide your followers to take actions with these platforms like Twitter, Facebook, Instagram and Pinterest. You can also post promotions and discounts on the social media as well as add the call-to-action in your caption.
Lead Qualification
Lead qualification is the process through which you can determine either a prospect suits your ideal customer profile(ICP). In lead generation strategy, this step identifies which lead has a high chance of becoming your long-term consumer. It introduces the new marketing Key Performance Indicators(KPIs) by analyzing qualified and unqualified leads. Secondly, it helps you to identify which marketing and sales channels generate higher quality leads for you. Lastly, you can be able to judge which sales team member closes the most sales and performs at the highest sales ratio. Different brands have various concepts of lead qualifications but there are two common standards through which you can define your qualifying leads.
Sales Qualified Lead
Sales Qualified Leads(SQL) can download more than one piece of content- pricing pages, About Us Pages, purchasing guides, that can show you their higher chances of a purchase. When a lead converts to SQL, your salesperson can interact with this prospect individually. At this stage of lead generation strategy, sales team also analyze whether your products fulfill the needs of leads or not.
Marketing Qualified Lead
Marketing qualified leads are considered qualified by the marketing team. Your marketing team can use more than one approach like downloading a white paper, ebook and signing up for a newsletter or a free trial to get engaged with the prospects. You can manage MQL by using marketing automation. Due to this, it is comparatively economical to support. In lead generation strategy, the MQL is above the SQL in the sales pipeline to become your regular client.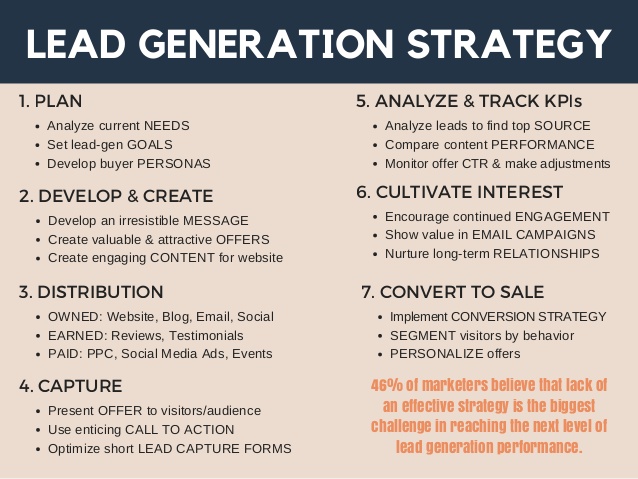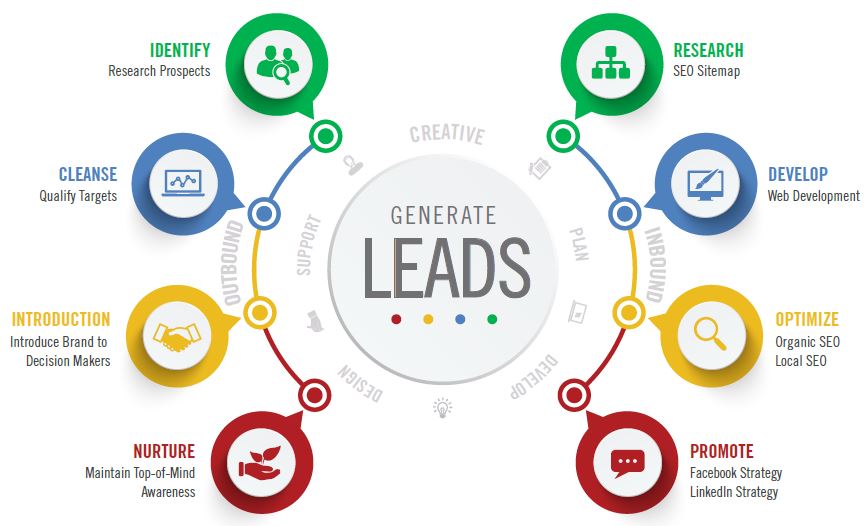 Want new articles before they get published? Subscribe to our Awesome Newsletter.