Customer Service Metrics 2018
Customer service metrics are the key performance factors that give you the clear picture of the contribution your service department is making to the overall progress of the company. Good customer service metrics is like a detailed research or brainstorming chart before moving towards an experimental design. You can measure main quality points- customer experience, problem resolution and call process with your customer service metrics. You can divide it into three categories- resolution rate, response time and customer satisfaction.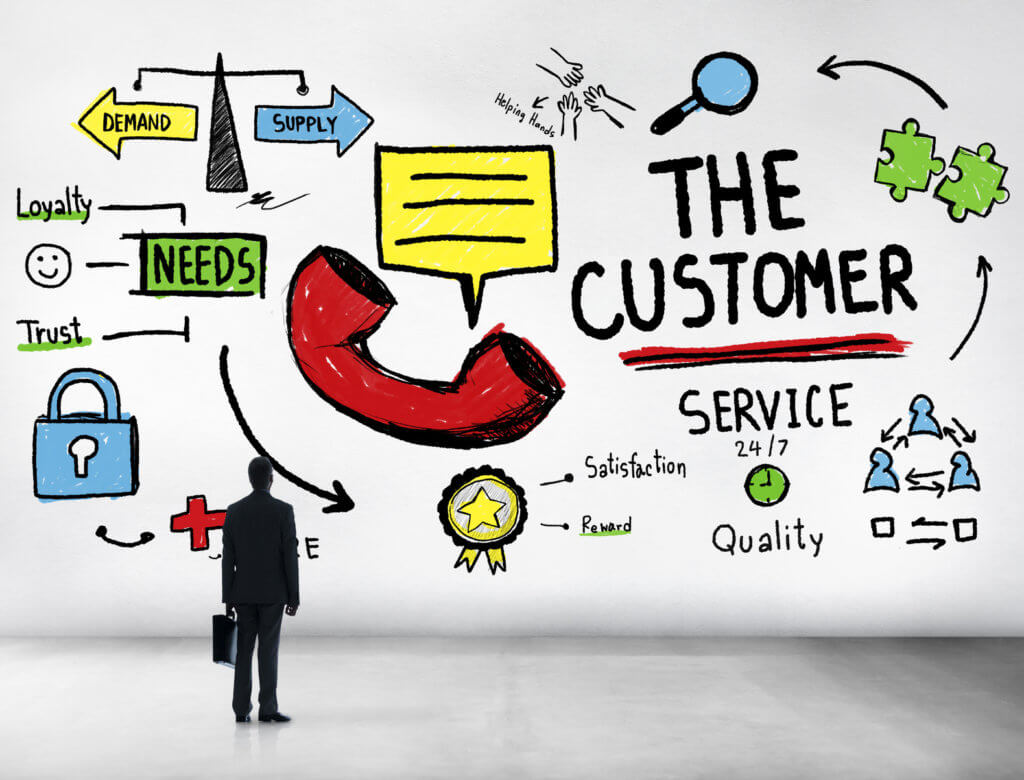 Resolution Rate
Resolution rate is the percentage of requests you solve in a reporting period and it reflects your effectiveness. It is another significant customer service metrics that need to be monitored closely at the operational level. You shouldn't set your requests as resolved until the client actually confirms it because closing the requests can lead to them being reopened which can affect your resolution rate. However, a rising level of the resolution rate depicts the efficiency of your team as well as improvement in customer service metrics.
Ticket Volume
In customer service metrics, ticket volume depicts all the tickets in the support queue for a specific time period. It counts and tracks all the engagements with the clients on each channel. By measuring the ticket volume you can analyze;
Either you are resolving the sufficient numbers of queries or not within a targeted time.

Whether you have enough visitors to maintain customer satisfaction.

Your workload.

You can manage your staff and identify when you need new team members.

If something is wrong with your strategy, you will have the early warning signs.
Ticket BackLog / Pending Ticket
Ticket backlogs represent the pending tickets in the particular time period. It is one of the vital sections of customer service metrics as it notifies you that something is wrong with your customer service process when the tickets stay open beyond your usual response time. Using business rules and robust knowledge to automate your tickets are the best ways to handle the backlog issues.
First Contact Resolution Rate
FCRR is directly related to the customer satisfaction as you resolve the client's issue in the first interaction. Although many organizations don't pay attention to this, to avoid low FCRR you should make it first priority in your customer service metrics. It is necessary for clients as well as for support agents. It helps avoid a congested queue and reduces your workload. Measuring FCRR can uncover agent training issues and can aid you to get the resources you need to succeed. When your first contact resolution fails, you can check call recordings, chat transcripts and emails to understand the reason behind its failure. Micro-coaching is also the fastest and most powerful way to drive the FCRR.
Average Response Time
Average response time gives you the measurement of how long it takes your team to reply to each client. This customer service metrics will help you analyze whether the requests are followed up in a timely manner or not. Secondly, it tells you whether you have enough people to manage request volume.
First Response Time
First Response Time(FRT) indicates the time when a consumer presents a support ticket and when an agent provides an initial response. It indicates how long a customer has to wait before being helped. According to research, 33% of the clients feel positive about the brands that offer the first response time. That's why the first response time of your service staff is a crucial customer service metrics. It's an acknowledgment to the customer that their issue is being looked into. FRT also supports you to see whether you have enough agents to deal with the volume. A slow FRT depicts that you have a poor customer service. You can reduce the FRT by implementing customer service software, time-based email alerts and autoresponders. With the FRT data, your agents can respond to each channel throughout the day and prioritize their time to ensure they meet appropriate service levels.
Contact Volume
Contact volume is one of the most helpful customer service metrics to track the absolute number of inquiries your business receives hourly, weekly or monthly. With this, you can identify the peak hours and can devote more customer service resources to that specific time. Secondly, you can determine the channel of the contact such as live chat, emails and phone calls. Lastly, you can check the resemblance among the inquiries and dedicate a specific team to handle the same type of issues.
Average Time to Resolution
This section of customer service metrics gives you the measurement of how long your team takes to solve an issue. The faster handle time ensures the more satisfied clients. But such queries that require long resolution time, try to resolve it within the 48 hours. Average handle time can help you measure the overall performance of your business. A short resolution time depicts that your team is working productively. On the other hand, by breaking down this metric, you can spot weaknesses, strive to improve them and finally, can make more consumers happier.
Customer Satisfaction
Research has shown that 96% of the consumers never complain and among them, 91% of the clients never interact with you again if they are not satisfied. For this reason, you can combine customer satisfaction with the other customer service metrics to closely track and monitor your customer service. By understanding your buyers' expectations, surveys, assess the competitions, monitoring the metrics channels, pinpoint specifics and loyalty analysis are the ways through which you can measure the customer satisfaction. Along with this, you should use the customer satisfaction score. You can use these points for support interactions as well as analyzing the quantitative and qualitative aspects of delivering customer support.
Feedback and Review
It costs 5x to 25x more money in acquiring new consumers than keeping existing ones happy. Your customer loyalty or retention is what that flourish your business.  Although you should consider a complete feedback strategy in your customer service metrics, you can follow some quick practices in your customer service metrics.
Collect feedback on live chat sessions

Ensures proactive live chat support

Measure your customer service performance

Monitor social channels

Display your positive feedback

Use In-App feedback

Ask feedback right after purchase
Many free tools are available that not only perform the multiple tasks but also gather visual and community feedback. For the online reviews, you can use TrustPilot, KiyOh, Feefo, ReeVoo and BazaarVoice. While VerifyApp, Mopin.io, DeBugMe, UserReport, IdeaScale and GetSatisfaction are the tools that help you to collect the feedback.
Want new articles before they get published? Subscribe to our Awesome Newsletter.