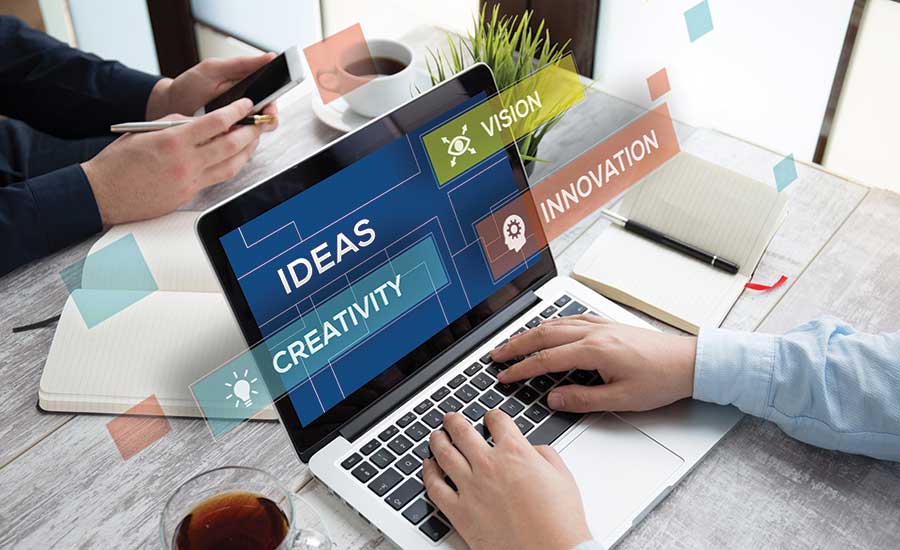 Content marketing services
Every business, big or small, needs content marketing services to increase its traffic, retaining the existing customers, attracting the new ones, explaining the services to the clients and directs you to find the solution of your business problems. It's the strategy that fruits beyond one's imagination. Content marketing services also reduce the marketing cost and compounding value because it is available for anyone in an industry. These marketing services not only improves brand reputation but also increased conversion potential.  Hence, after these benefits, there is no reason content marketing shouldn't be included in your marketing campaign.
1. Strategy
The strategy of content marketing services starts when you initiate a business. It refers to the part of your business plan and covers how you will find, attract and communicate with your prospects. The main purpose of a content marketing strategy is to help the organizations to develop a cost-effective source of website traffic as well as new leads. A good marketing strategy drives your business according to the demand. However, the 5 Ps (Product, Price, Place, Promotion, People) of marketing are the keys to achieve marketing objectives.
1.1. Defining the Goal
The first stage that comprises the strategy of content marketing services is to define your goals. It gives you the picture of why do you need content marketing. How to create the content marketing services? If the targets are set before the planning, it will save time as well as help in finding the best suitable strategy for your business.
1.2. Marketing Technology
In B2B marketing industry, marketing technology (MarTech) is the use of technology by the businesses to reach its potential customers. It also helps to perform modern marketing activities when you are facing the competitive environment. It generates a one-to-one relationship with your clients. In content marketing services, MarTech helps a lot by reaching your hundreds and thousands of contacts without manual processes. Hence, it is cost effective as well as saves the time. Furthermore, it also manages the complete and incomplete tasks providing you with the results in real time based on the technology tools you are using.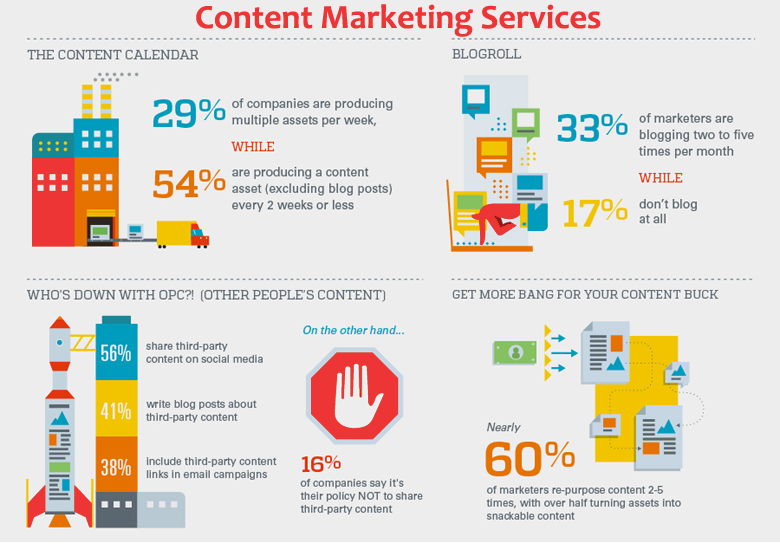 2. Content Creation
After establishing goals and strategies, here comes the content creation in content marketing services. It's the sharing of information to your relevant audience through a single or multi-channel. The common forms of content creation are blogging, videography, photography, maintaining and updating the social media, website and upgrading digital media. According to a research, 90% of the marketing companies use content marketing but most of the contents are not valuable. However, there are few characteristics of a good content.
It engages you with your aligned audience.

It provides value and benefit.

It boosts the company's search engine and social media clout.

It makes a strong bond between the brand and customers.

It depicts your passion for your clients.
2.1. Editorial Content
Some contents are not for advertising purpose but still, they are the backbone of content creation and used in content marketing services. These are the editorial contents that bring the visitors to your website. These are the best way to attract the prospects when they avoid too many ads at first place. The editorial content is based upon the five main objectives: who, why, what and how.
WHO is the content for?

WHY is this content created?

WHAT are you going to say?

WHERE will be the content published?

HOW will you come to know it the content is successful?
2.2. Ideation and Creativity
For content marketing services, creativity and ideation are necessary to make interesting contents. If you are an expert in details in your industry, you will be able to generate more inventive information. Sometimes it's difficult to come up with good ideas and you need some fresh aspects but there are a lot of basic skills that can help you to get more creative with your contents.
Communicate with your audience regularly using multi-channels.

Do research and gather industry information.

Brainstorm with your team regularly.

Utilize content ideation tools.

Build a repository of your ideas.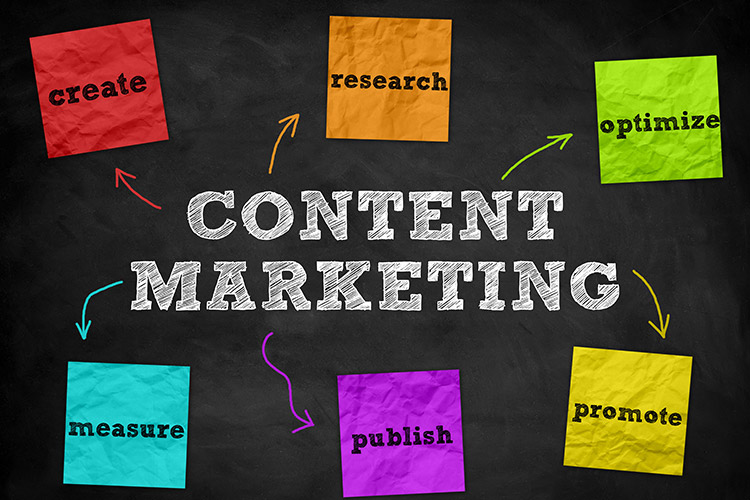 3. Promotion and Distribution
In content marketing services, promotion and distribution play a vital role. These define the platforms that are used to deliver information to the audience. These promotions either be paid or organic services. Although these channels are increasing day by day according to the advancement of technology as well as the need for brands, there are three main categories: paid media, owned media and earned media. While other channels for content promoting are social media, syndication, email marketing, pay-per-clicking. Whether you are using paid or unpaid service, some practices are important to excel at content promotion and distribution.
Schedule a calendar to manage the publication of contents.

Use audience segmentation to determine which information is more suitable for different types of clients.

Customize your material for each channel.

Optimize your contents regularly.

Analyze your delivered information and its results.
3.1. Press Release
A press release is a written communication with your readers that deliver the specific information. In content marketing services, the press release is the best choice to market your business online. The PR tools are very beneficial when optimized according to the readers, search engines and news wires. The basic purpose of these releases is to promote something specific and significant. It's a direct readership publicity that promotes your business on the internet through social media, blogs and websites.
3.2. Email Marketing
Email marketing is a direct marketing tool used to communicate with potential or new customers, advertising products and services to encourage previous customers to earn customer loyalty and to repeat business. It's a widely used advertising tool in content marketing services that is cost-effective as well as brings measurability and flexibility in your marketing campaigns.

3.3. Social Media Marketing
One of the biggest and most popular strategies for content marketing services is social media because it is a big way to earn more followers or customers. If you just launch a new product or service and share its description on social media, the reader will see and if they are attracted, they refer it to their friends and family resulting an increase in your circle. This large number of followers will add more traffic to your sales cycle.
Want new articles before they get published? Subscribe to our Awesome Newsletter.