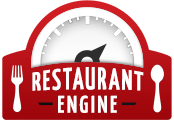 1. Product &  Service Inquiry
These are inquiries about packages, inclusions, and the set up. In this section, specific information should be advised as prospects may have the same niche but they are with different system and framework.
4. Payment Method
There are 2 scenarios in this section:
Billing Questions – Pricing about services offered and its flexibility.
Payment system integration for websites and online ordering
2. Support
Inquiries about the benefits and feature that the clients can get from having Restaurantengine as their web host and provider. These are not limited to site maintenance but overall support.
5.  Affiliation
These are inquiries of Prospects and existing clients about reselling and referrals – commissions and process.
3. Marketing
Prospects will ask extra service and wants their domain to be on top of the search. They will maximize the benefits. This plan can be an opportunity for upsell.