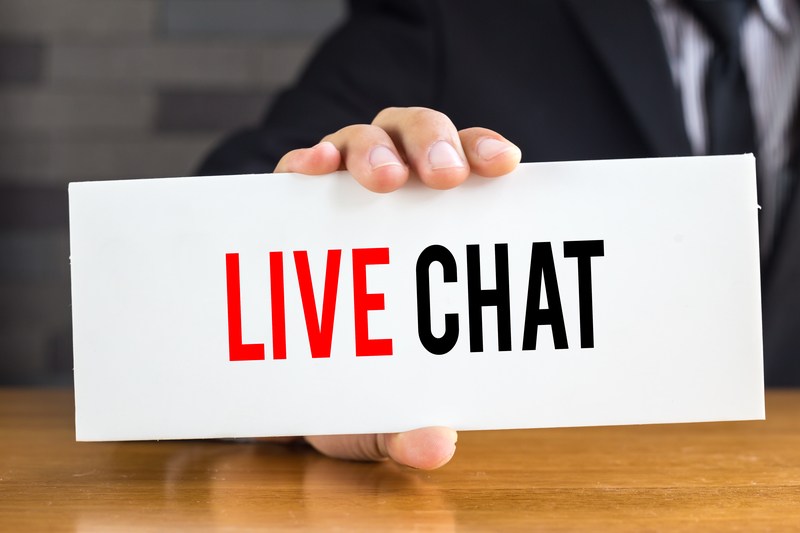 live chat integration 2018
Live chat is a flexible tool that many organizations use on their websites to connect with their consumers. It not only raises the sales but also tells you about the state of your business.
By signing up and installing the live chat on your website, you enable your visitors to interact with you in real-time. Research has shown that 62% of clients like to buy from the companies who offer live chat. With live chat, you can examine who is checking your product pages. Secondly, you can also automate it for simple FAQs. Finally, you can use it as a lead generation as well as an upselling tool.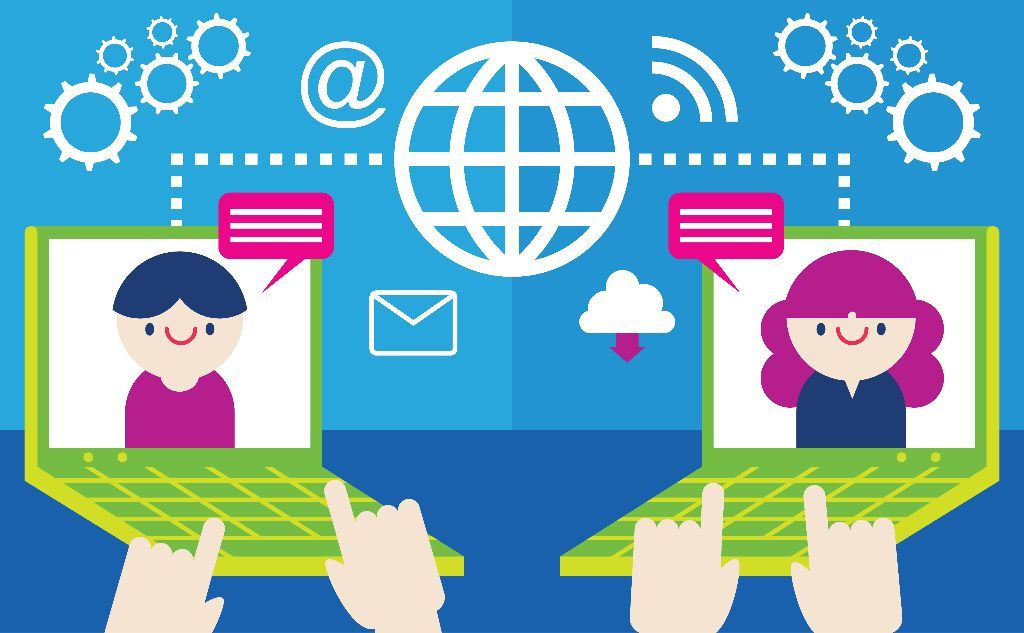 How To Use Live Chat For Your Business
Live chat is one of the best tools that companies are using on their sites. It forecasts customers' needs so that an agent can reach out with a chat proactively before a consumer even knows their require support. This dedicated approach shows to result in 3x the sales.
Unfortunately, some brands lose their potential leads when they use excessive automation or give late response even on the live chat. But don't bother! Here is the solution through which you can easily implement live chat into your business in a better way and can attain positive results.
Deliver Fast Service in Real Time
Most of the clients use live chat to get an instant response. When you aren't giving answers in real-time, it means you risk losing customers. Even agents can proactively start the communication with the customers and can recommend them the products based on their purchasing behavior. It will add value to your potential consumers and will boost the conversion rates and sales.
According to research, slow response time is among the top three reasons due to which customers leave. The good practice is, ensure each agent to handle fix number of chats at one time. For example, each representative can handle five chat sessions at one time so that every visitor can get their answers without waiting for minutes and hours.
Integrate Chat
Integrate your chat by asking your customer's contact details. As you always use their first name to start a chat. You can use this to search their information from your database. It is always a good practice to personalize your live chat.
By saving their data, you don't need to ask them all of the information every time. Moreover, you can inform your buyers about the status of their queries, orders or billings. Your customers will definitely like the gesture when you value them.
FAQs Recommendation
You can use FAQs recommendations on your live chat when your visitors enter a question. Your live chat can show the most relevant answers by using keywords search. It's kind of self-service that allows your clients to resolve their minor issues without the need of an agent.
Sometimes, due to connectivity or any other issue, your visitors get an error. If you have live chat there, you can help your customers navigate the information they are looking for. They can have recommendations on how to eliminate the error or can get answers directly from the agent.
Ask More Relevant Questions
Sometimes, your clients are looking for specific pages and products. You can help them navigate those specific pages. You can add live chat to the product, pricing and support pages. Your agents can help buyers by asking relevant questions while they are visiting these pages. In this way, your consumers can clear their doubts in real time resulting in simplifying their buying process. By asking more relevant questions, you can also encourage your potential customers and offer them the most suitable services.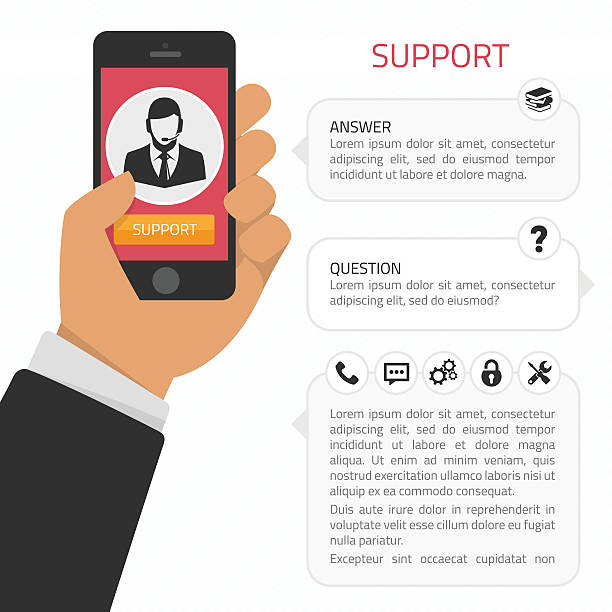 Why Live Chat For Your Business?
Most of the clients prefer live chat because it's fast, familiar, private and comfortable to use. According to your business's perspective, live chat produces useful data about your company that can help inform your digital marketing strategy as well as your website's content and features. However, live chat has some features that not only ease you in real-time but also provide benefit in the long run. Let's have a look at these!
Fast Response Yields More Leads
In today's fast-paced world, your visitors can't wait any longer for a solution. Live chat gives you the opportunity to avail all your potential leads. Using a planned strategy for your live chat embedded with following tricks can ensure fast response:
Use some gadgets to swiftly switch between the different channels. It will save your time for switching to different platforms and you can access all of your conversations on a single screen.

Increase self-service methods.

Train your team when you upgrade your system.
Virtual Assistance
Live chat can customize responses based on FAQs or simply answer through a virtual assistant. It enables you to support patrons immediately, despite not actually answering on your own. Secondly, you can use automation in the live chat to measure the user experience. You can manage your inventory as well as your website. Through this, you can also write and publish press releases by using virtual assistants.
Excessive use of automation can harm your business. However, you can take advantages of it by specifying chatbots for the following tasks:
Use virtual assistants for concrete tasks like helping your clients in changing passwords, receiving a receipt, or verifying data.

It can be used to examine the content of our discussions with each visitor to advance your company's database of FAQs.

Use VA to connect your clients with your expert agents when they want to discuss a complex issue.
Overcome Complaints
Live chat offers your clients an online documentation portal. If it contains valuable and relevant content, you'll see an almost instant decline in complaints after deploying a self-service portal. More than half of your potential and regular consumers can get their solutions by themselves. Furthermore, live chat predicts your clients' questions or concerns and through your experts, you can satisfy them.
The best method to give them the ultimate pleasure is through communicating more and to understand them. You only need is to know what your clients' demand. You can ask them for reviews and feedback at the end of conversations. In this manner, you will know about their trend and can minimize the chances of complaints.
Sometimes, you can't express your tone on a live chat and it becomes difficult for you to handle an angry customer. By using empathetic phrases and a sincere apology without getting emotional, you can calm your client.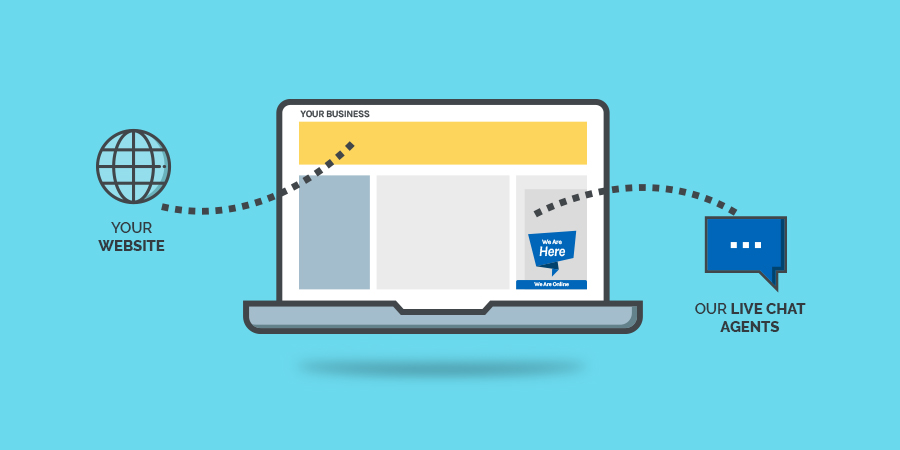 Want new articles before they get published? Subscribe to our Awesome Newsletter.