Customer Service Automation
Automated customer service is a method to provide customer support with the help of an automated system like Artificial Intelligence(AI), chatbot and others. It is an effective way to provide 24/7 support and reduce the cost of human representatives.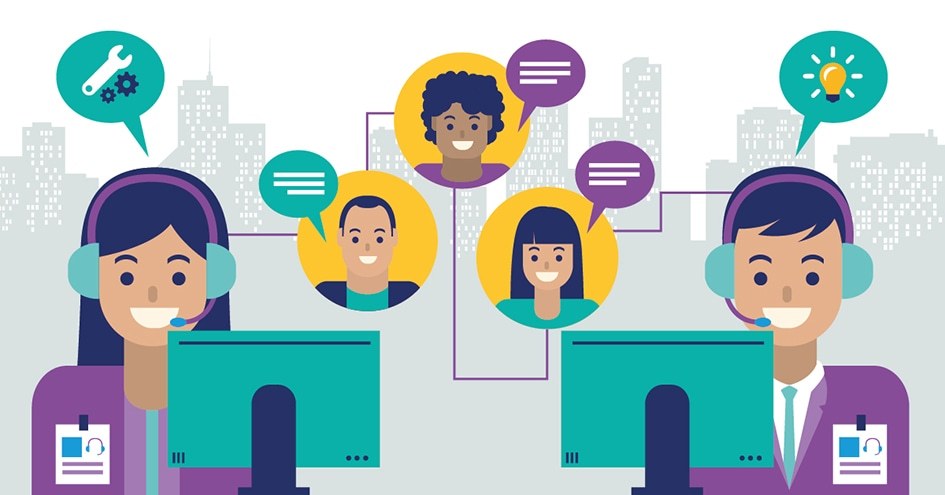 1. How Does Automated Customer Service Work?
Automation can perform every aspect of your trading process. Providing you with the accuracy, these computer programs can do profitable trade and find greater financial opportunities. Secondly, automated phone lines allow you to look after a huge number of clients even if you have a small business. You can also program your system to take messages for non-vital queries, payments and provide consumers with an amount of information with accuracy that is unable to remember for a human.
All organizations need a quality customer service. To assure the timely, productive and consistent work, you can use the following methods in your automated customer service. On the other hand, these are adaptable resources. You can change these with your company's growth and development.

Text Interactions
Many buyers prefer texts so that they can interact with you at any time. You can incorporate text messaging into your automated customer service strategies. You can provide fully automated service or include human agents.

Voice Biometrics
When you are dealing with the sensitive information such as in banking, voice biometrics helps you in automated customer service. It can easily recognize the person's voice as well as what the customer is speaking. Furthermore, it can also identify the specific client's fingerprint, eye scan etc.

Seamless Transfer
This is one of the common methods that is used in the automated customer service. When you call a customer service center, direct to an automated voice, follow the series of prompts and at the end, you are directed to the agent that is expert in your questions. This can serve your clients as well as your business. Your buyers can instantly interact with a person very likely to provide an answer. Secondly, you can train your representatives to handle specific tasks.

Zero Contact Resolution
Zero contact resolution means your clients can serve themselves without any assistance. You can streamline your regular business tasks such as filling billing forms, prescriptions, booking forms. You can not only satisfy your customers but also your agents can manage other responsibilities rather than just answering simple queries. This part of automated customer service can labor your consumers for 24/7 hours instead of just working hours
2. Best Practices of Automated Customer Service
When you think how can automation improve customer service, we have the simple answer for you. Here are some best practices for automated customer service that keep your customer satisfy and generate a better Return On Investment(ROI).

Keep Testing Your Automated System
Testing your automated customer service thoroughly and regularly is the best practice. It's a better way to dedicate a team for its regulation. You can identify the areas where improvement is needed. It also eases you to analyze that your system is running according to your business growth or not. With testing, your team with experience developing bots have a deep knowledge of how your automated customer service should work. They can also spot anything improper and they can report also if any client mentions an error. Many tools like Watir, Unified Functional Testing(UFT), TestComplete and many more.

Automated FAQs
The searchable FAQs always create difficulty for your clients to find the relevant answer. Secondly, most of the consumers like to find online solutions before human interaction. To expand your automated customer service strategy, you can introduce automated FAQs. For this, you have to analyze the clients' account history. When they order and wait for the update regarding delivery, you can make that section prominent when they enter the FAQ section. Similarly, you can use many other points to highlight in the FAQ like purchase, billing, promotions and many more.

Gather the Customers' Feedback
A constant feedback pipeline is imperative to get an ongoing read how your clients react to automated customer service. There are many ways to gather feedback like surveys, emails, usability tests, on-site activity, using the comment box and social media. A constant strategy to gather, organize and share the feedback plays an important role in pushing your business forward.
3. Why Should We Prompt to Automated Customer Service?
According to research, companies who don't use automated customer service experience 25% fail in customer retention. In addition, customers and business both practice it's advantages. Consumers have improved experience due to consistency in the service while business can optimize internal resource allocation and capitalize on opportunity costs. With these profits, you should prompt automated customer service to give following long-term advantages to your company.
Equips Continuous and Consistent Workflow
Automated customer service allows you to undertake the tasks and a greater and consistent level. When you increase the number of automated equipment, it will give continuous workflow without compromising on the quality. For example, if you have automated your customer follow-up process, your clients will experience the same level of service from your company.
Minimizes Human Errors and Save Money!
Many big organizations hire a large number of agents to accomplish the tasks but still have the chance of human errors. This can cause a decrease in conversions and can even spoil the reputation of your brand. With the help of automated customer service, complex tasks can create more accurate and productive business. It eliminates the manual processes while improving your company's bottom line. It can be also suitable for you to save money in the long-term as fewer costly errors are made and fewer resources are made for training and maintenance of the automated equipment.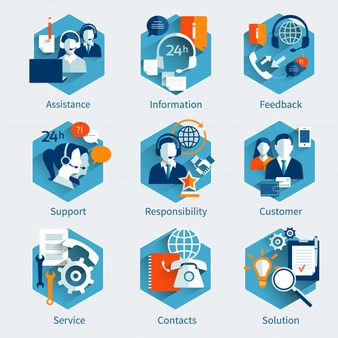 Want new articles before they get published? Subscribe to our Awesome Newsletter.